TRC-P (or Teaching Resource Centre - Pharmacology) is a free resource website (and app) for mechanisms of drug action in the context of physiology and pathophysiology. Graphics, animations, graphs, texts, questions, cases and other reference data are provided to enhance the understanding of the user.

In contrast to most other educational material, this resource uses systematic symbols and (interactive) graphics to learn students drug mechanisms. Once students understand the graphical language, new machanisms can literally be understood in a matter of minutes.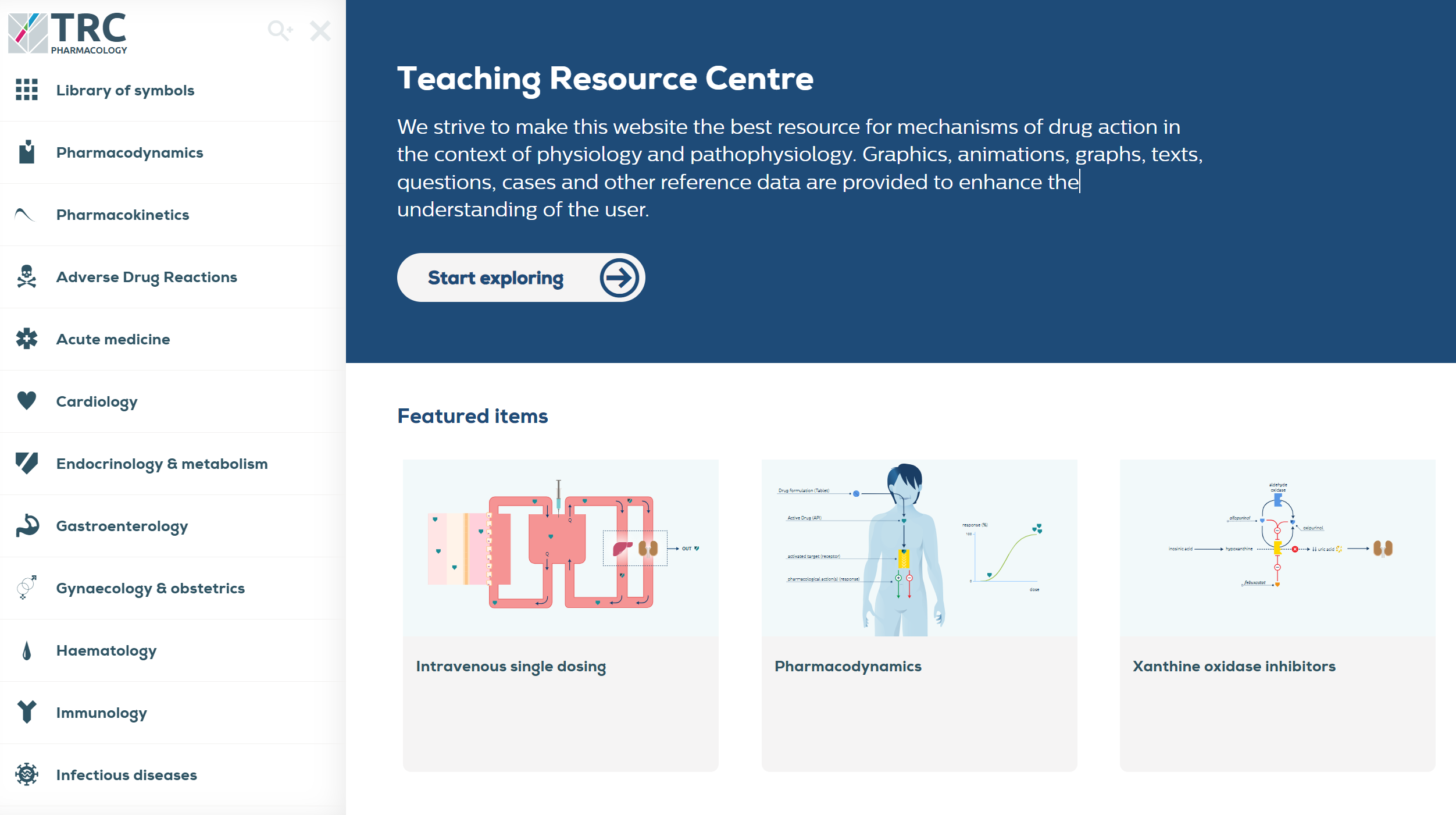 To learn how to use the TRC effectively, please consult the PDF guide titled "A Brief Guide to Using the TRC." It provides clear instructions and helpful tips for navigating the platform.